Photography Courses London
36exp
photography courses in London
are suitable for all photographers from beginner to aspiring professional. Every course we offer is led by an experienced professional who has specific skills to teach you. Whether you are just starting out on your photography journey, or are looking for a photography workshop to gain specific skills, our London based courses will give you the ability you need.
5 reasons to choose a 36exp Photography Course in London
Learn from experienced, professional photographers who all work full time and have loads of knowledge and experience to share on our courses. In addition to being experienced photographers, we are all experienced teachers which means we can explain and demonstrate sometimes tricky subjects clearly and practically.
Free, ongoing support after the course. Ask us anything related to the London photography course you completed, and we'll help you out with things you're finding difficult or would like feedback on.
Discover London's best locations for photography. By learning with 36exp you will be taken to the best venues and places for photography courses in London. That could be a professional studio, London's Southbank or a graffiti filled tunnel.
We are rated as 5/5 by our customers who review us on Facebook and Google.
36exp is run by photographers for photographers. This means we share your passion for photography and that's why we set up 36exp in the first place. We strive to give you the best photography learning experience possible.
Photography School London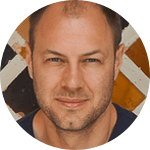 Andrew Mason
is a professional photographer and the founder of 36exp.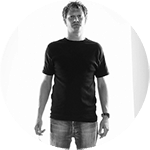 Steve Franck is a professional editorial and commercial photographer.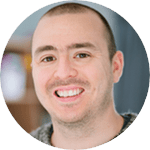 Adam Riley is an award winning, full time professional
Wedding Photographer
.
Which London Photography Course is right for you?
Starting Out
If you'd like to find out how to use your camera properly to take great photos, check out our beginner photography courses where you'll learn to use your camera to create images you're happy with.
Enthusiast
To further develop your photography skills, and to learn specific skills we have a range of intermediate photography courses where you can develop your abilities in specialist areas of photography.
Aspiring Pro
Do you want to turn your photography enthusiasm into a career? Develop your portfolio while gaining valuable experience on our advanced photography courses in London.
The 36exp Photography School in London
Join the thousands of photographers who have completed Photography Courses in London with the 36exp Photography Ltd. All of our photography workshops and courses are led by experienced and professional photographers who are experts in the fields that they teach. Some of our photographers are award winners. When you take part in one of our London photography courses you will learn techniques that will make you a better photographer and are relevant to your interests and skill level. We host our courses in central London at the best venues for you to learn, that could be a comfortable training room, a professional photography studio or an outdoor location. At the end of the course your will have learnt new photography skills and you will have created some amazing photos!
36exp London photography courses can help you take your photography to the next level, whatever your current ability level. Photography courses in London can help you if you have just purchased your first camera, and are looking for an introduction to taking better photos. And, if you have been taking photos for some years now, and feel you have mastered some of the techniques, then our intermediate and advance photography courses will help you further your skills and experience. Photography learning never stops, and even and experienced photographer can gain a great deal from London's very best professional photography training.