Focus on your portrait photography skills on our Portrait Photography Course. On this half day portrait photography workshop, led by professional portrait photographer, Andrew Mason, you will discover how to shoot great portraits in a variety of different situations.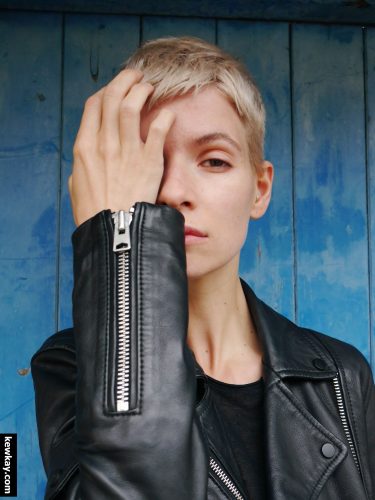 Image by Pete Johnson, created on a portrait workshop with Andrew Mason.
Creating great portrait photography is all about building a relationship with your subject, working with light, understanding your camera and composing a good looking photo. By joining this course you will learn techniques to do all of these things, and more.
IMPORTANT COVID-19 INFORMATION:
This workshop takes place outside and is limited to 6 particpants. Including our team, there will be a maximum of 8 people. Social distancing will be maintained and we will provide hand sanitiser. We will not be able to handle any of your camera equipment, and you should not share equipment with anyone else. Anyone displaying coronavirus symptoms within 2 weeks before the course date should not attend the course and will be offered a place on another course. Anyone displaying coronavirus symptoms up to 2 weeks after attending the course should inform us by email [email protected] .

Andrew will pass on his experience of shooting portrait photography professionally for 10 years. The skills you learn on this portrait photography course will be transferable to taking photos of family, friends and even paying clients who will all benefit from your improved portrait photography ability.
Skills Taught On The Portrait Photography Course
How to capture personality and character to get a natural portrait
Composition skills for portraits
Making the most of natural light including light of different quality and direction
Working with flash and reflectors to enhance natural light
How to take good portraits of subjects of different shapes and sizes
Choosing the background and environment
How to find and use interesting locations
Adding character and interest to portrait images
Camera settings plus lens and equipment choices

We'll have a female model and lighting equipment that you will work with. The session will be very hands on and you'll be photographing the model, getting feedback on your photos, in addition to being taught about portrait photography techniques.
During the workshop you will visit two different locations, both in central London. One is a very natural setting and the other is more urban.

The course is led by Andrew Mason, a professional portrait photographer.
The session starts at 9.30am and finishes at 1.30pm. Limited to 8 attendees.
The location is close to Waterloo in central London, attendees will be emailed with detailed joining instructions.
Choose your date and book now:
Searching Availability...