Get off Auto mode and start using your camera to take stunning photos that people will love
Included with the Beginner Photography Course:
1.6 hours of tuition in a small group from a professional photographer
2. One year of access to our Beginner Photography Online Course to back up and consolidate your knowledge
3. One year of email and phone support after the course
4. Our comprehensive eBook called 'The Fundamentals of Photography' which you can read at your own pace.
The beginner course takes place on the Southbank in central London, full of life & great photo opportunites
- Cost: £155
- Camera - DSLR or advanced compact
- Individual attention guaranteed due to the small class size of 8


"a leading London photography school"
Book your place on our Beginner Photography Course including online course access, ongoing support and eBook for just £155.
Choose from the available dates and book your place.


Searching Availability...
After completing this beginner course, you will be able to take photos like this:










Beginner Photography Course Content
Following a comprehensive and engaging introduction to photography and clear instruction on how to use your camera, you will spend the majority of the day on London's Southbank using your camera to complete practical exercises under the guidance of your tutor. You will complete the Beginner Photography Course with a thorough understanding of:
- How you should use your main camera settings, and what your camera's menus, dials and buttons control
- Principles including ISO, shutter speed, aperture & exposure
- How and when you should use each shooting mode, including shutter priority, aperture priority and manual mode
- Settings so you can freeze or blur motion
- How you can control depth of field and blur the background
- How to control exposure to create more interesting photos and how to use different exposure modes and exposure compensation
- How to compose good photos and enhance your photography
- Use of your camera's autofocus modes, so you can select a specific point or track moving objects
- Understanding white balance
- When you should use jpeg & raw image quality settings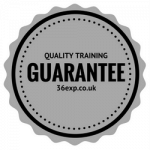 If, after completing the course, you don't feel confident about taking better photos we'll give you your money back. No questions asked.