Get off Auto mode and start using your camera to take stunning photos that people will love
Included with the Beginner Photography Course:
6 hours of tuition in a small group from a professional photographer
One year of access to our Beginner Photography Online Course to back up and consolidate your knowledge
One year of email and phone support after the course
Our comprehensive eBook called 'The Fundamentals of Photography' which you can read at your own pace.
Takes place on the Southbank in central London, full of life & great photo opportunites
Cost: £145
Camera - DSLR or advanced compact
Individual attention guaranteed due to the small class size of 8


"a leading London photography school"
After completing this course, you will be able to take photos like this:
Beginner Photography Course Content
Following a comprehensive and engaging introduction to photography and clear instruction on how to use your camera, you will spend the majority of the day on London's Southbank using your camera to complete practical exercises under the guidance of your tutor. You will complete the Beginner Photography Course with a thorough understanding of:
How you should use your main camera settings, and what your camera's menus, dials and buttons control
Principles including ISO, shutter speed, aperture & exposure
How and when you should use each shooting mode, including shutter priority, aperture priority and manual mode
Settings so you can freeze or blur motion
How you can control depth of field and blur the background
How to control exposure to create more interesting photos and how to use different exposure modes and exposure compensation
How to compose good photos and enhance your photography
Use of your camera's autofocus modes, so you can select a specific point or track moving objects
Understanding white balance
When you should use jpeg & raw image quality settings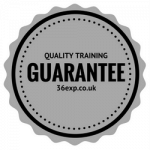 If, after completing the course, you don't feel confident about taking better photos we'll give you your money back. No questions asked.
Book your place on our Beginner Photography Course including online course access, ongoing support and eBook for just £145.
Choose from the available dates and book your place.


Searching Availability...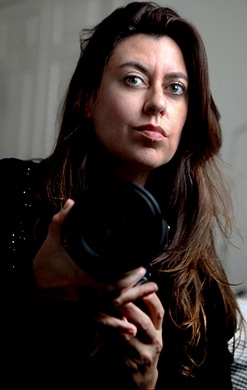 London-based photographer Ellie Kurttz graduated with distinction from Central St Martin's School of Art and Design in Art Photography in 2002. Considered one of the foremost theatre photographers in the UK, Ellie has worked with most leading British theatre and dance companies including the The Royal Shakespeare Company, The National Theatre, Shakespeare's Globe, Young Vic, the Almeida Theatre, Birmingham Repertory Theatre and the Rambert Dance Company. 
Ellie's photographs have appeared in Vogue, the New York Times Magazine, the Guardian, the Independent and Time Out plus many other publications. She has participated in more than 40 exhibitions. Her body of portraiture work has seen her shoot Al Pacino, Sir Ian McKellen, Sir Patrick Stewart and Dame Judi Dench.
As a professional commercial photographer, Steve Franck works both with agencies and directly with clients.  He shoots for major UK news providers, the not-for-profit sector plus corporate and commercial clients. His work has been featured by the BBC.
He has undertaken long term photography projects in the Cuba, Morocco, Algeria and the UK.
Steve speaks German, Dutch and French.
If you are looking for an in depth and comprehensive Beginner Photography Course, you've come to the right place. Our Beginner Photography Course in London will give you a thorough understanding of how to use you camera and how to take better photos.
It is a full day course which will invigorate your interest in photography and will give you confidence so you can take your camera off auto mode and make the most of its abilities to take outstanding photos. The course is backed up by our Fundamentals of Photography eBook and a year of ongoing support.
No two camera makes or models the same, but no matter what equipment you have, on this course you will learn how to understand your camera better. You'll discover different modes, different ways of shooting, and how to use accessories like lenses to create certain shots.
The Beginner Photography Course is suitable if you have a DSLR, compact system camera, micro four thirds, bridge, or any other advanced compact camera with settings for aperture and shutter speed.
Through practice, shooting and demonstration, you will learn what each of the main settings on your camera does, how it affects the picture, and you will also learn techniques for composing and creating better photographs. There will be plenty of opportunity to ask questions and to explore the functions and settings of your camera.
Throughout the course you will be provided with guidance and demonstrations and you will practice what you have learned, plus get feedback on your photos.
Following the workshop you will receive access to our Fundamentals of Photography Online Course and the 36exp Beginner Photography ebook which contains notes and references on everything covered on the day.
We provide 1 year of ongoing support after the workshop. You can email or phone us with any questions you have relating to the subjects covered on the course.
The venue for the Beginner Photography Course is the Ibis Southwark Rose Hotel on London's Southbank. The theory part of the course is taught in the hotel's fully equipped meeting room, before the group sets off to explore London's Southbank to practice photography skills.
"Cheers for such an interesting and informative day!" - Ross
"I had a lovely time learning how to operate my camera properly...It was lovely to meet you all." - Mei Yee
"Thank you for yesterday, I really enjoyed the day and couldn't believe I went from using my camera on automatic to fully manual in 6 hours! - Carolina
"Just wanted to say thanks again for a great course; learnt lots of things which are going to make a massive difference to my photos." - Penny
"Thanks for Saturday, I got a lot from that. The (ebook) is great. You're right, taking notes and listening is such a pain.
I wish others would do what you've done here." - Dan
"Just writing to say thank you... for running a brilliant workshop yesterday. I thoroughly enjoyed it. I feel much more confident with my camera now." - Brian
"Thanks for delivering a very enjoyable workshop on Saturday - I really enjoyed it. I've been snapping away already and have caught some beauties!" - Alistair
Book your place on our Beginner Photography Course including online course access, ongoing support and eBook for just £145.
Choose from the available dates and book your place.


Searching Availability...