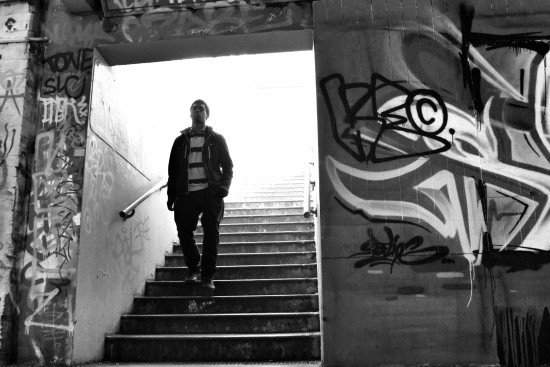 It's all too easy set your camera on matrix metering mode when out on the street. After all, you want to react quickly to things as they happen and don't want to be fiddling with your exposure when you could be taking a shot. But, with a little patience, practice and anticipation, creative use of exposure can greatly increase the impact and quality of your street photographs, and can be used to create shape, interest and drama. Here is one technique that works when you have strong, direct sunlight.
Find an area where you have can include direct sunlight and strong shadows in one shot, ideally you're looking for one area of strong sun, and the rest of the frame in shadow. The contrast between the light and shadow areas will be exaggerated in the final photograph because an image sensor or film can't capture the same dynamic range as your eye, and this will work in your favour here.
Using your camera's spot meter, take a reading of the light area. Adjust your ISO, and aperture so you're comfortable with the level of noise, have a decent depth of field, but can get a shutter speed of over 1/100s so you can freeze motion. Dial these readings into your camera in manual mode. Take a test shot to show that the light area in the frame is perfectly exposed, and the shadow areas are dark. Compose your shot so that you have an interesting shape in the frame created by the light and shadow areas.
Now, wait until something or someone passes through the  light area and shoot. They will be caught in the light, but with the shadow areas going to almost black. This looks good in black and white, and you can enhance the effect in post production.
Here are some examples, shot on black and white film (Tri-X pushed to 1600 to enhance contrast).