Our Morocco Photography Holiday provides you with the opportunity to create beautiful and captivating photos of life in Marrakech and Essoureia, plus we'll spend the night in a small desert town with no light pollution so we can photograph the night sky and create stunning astro photography.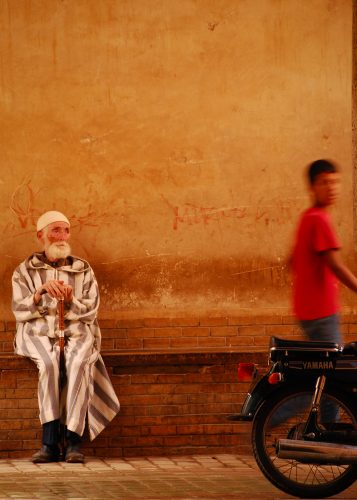 The holiday starts in Essoureia, known for it's faded colonial architecture, winding alleys, fortified walls, fishing harbour and nearby beaches. Photographically the town provides us with opportunities to capture colour and light, the shadows of palm trees on painted walls and to create images which capture life in town which hasn't been overrun by tourists.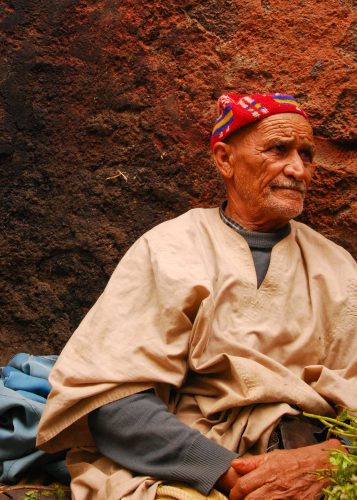 After three nights we move on to Ouirgane, a hamlet situated approximately 3,000 feet above sea level in the wooded foothills of the Atlas Mountains. Our hotel is set in acres of park and farmland and has an enchanting rose garden. The aim of the visit here is to photograph the night sky in the absence of light pollution.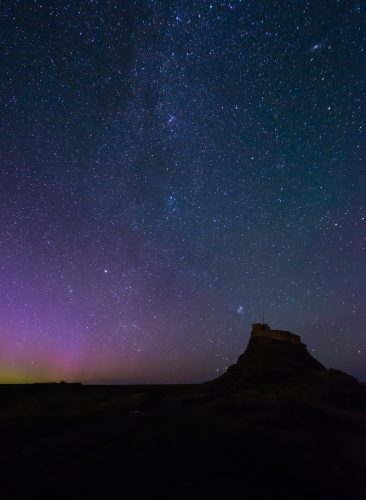 Then, we travel to Marrakech for 3 nights to sample everything it has to offer, from stunning arabic architecture to fascinating local life. It's a photographers paradise.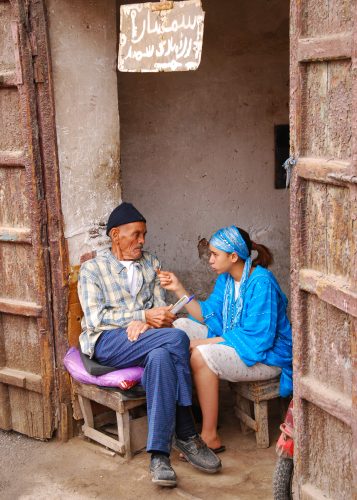 The holiday has been arranged with our travel partner, Kudu Travel. They specialist in cultural travel. You'll be accompanied by a guide from Kudu (who also happens to be an expert on Moroccan Food) and Andrew Mason from 36exp.
In terms of improving your photography you'll receive expert tuition, guidance and inspiration in the following areas – travel photography, candid portrait photography, landscape photography, architectural, composition, creative photography, storytelling, night sky photography, editing and much more.
You'll also experience Morocco with a knowledgeable guide who'll take you to the best locations for photography, food, culture and experiencing local life.
Accommodation:
3 nights in Essaouira, in a comfortable riad, Dar Ness, in the medina
1 night in Ouirgane, in a peaceful country hotel, La Rosearaie,  with a delightful rose garden, set in the foothills of the High Atlas mountains
3 nights in Marrakech, in a riad in the medina,Riad el Walaa, with a rooftop terrace and an inner courtyard
Dates: 7 March – 14 March 2017
£1,820 per person
£170 single supplement
Deposit £400 per person
All accommodation, food, drinks, transport, services of a guide and photography tuition are provided and included in the cost of the holiday
Book your place through Kudu Travel (this takes you to the Kudu Travel website).