Shoot Stunning Photos of London From A Unique Perspective
Let us take you to some of London's best locations for night photography, where you'll photograph London at night in a way that you've never seen it before. You'll be able to take photos like this: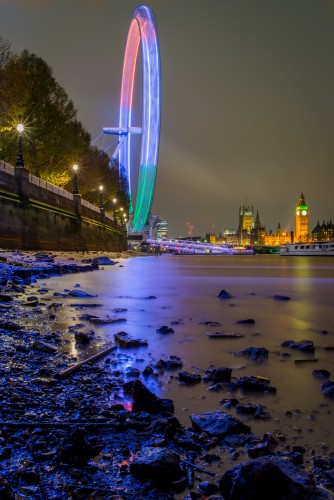 On this 2 hour evening workshop, you will be led by a professional photographer, who will take you and a small group of photography enthusiasts to locations along the Thames.
Shooting from the shores of the Thames at low tide gives a unique perspective and presents excellent opportunities for night photography.
On this workshop we will visit locations so you can create images like these: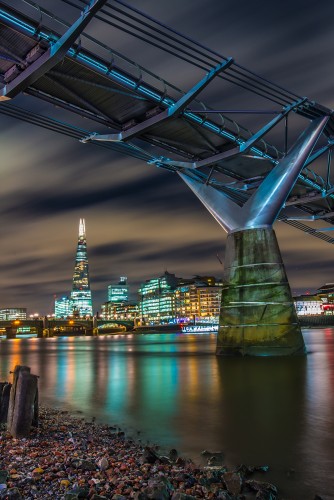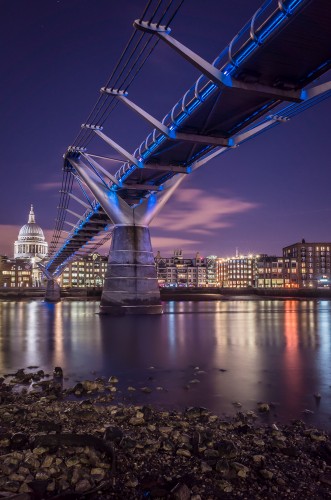 We'll explain all the techniques you need to take amazing photos at at night including:
- how at achieve correct exposure for the best night photos
- composition techniques to make your images stand out
- techniques for maximising the reflections and colours on the water
- camera settings so that your images look really impressive
- and if you need it, we can help you with any other questions you may have along the way
We will give you as much guidance as you need on the evening.
A camera with manual mode is required and a tripod.

The workshop starts at at the southern end of the Millennium Bridge and finishes approximately 2 hours later near St Paul's. Attendees will be sent detailed joining instructions.
The workshop runs for 2 hours from 7pm.
Book your place on the Thames at Low Tide Night Photography Workshop.
Searching Availability...