What are fundamental things you need to get right with portraits? Here's our checklist of 10 Portrait Photography Tips that will make you a better portrait photographer.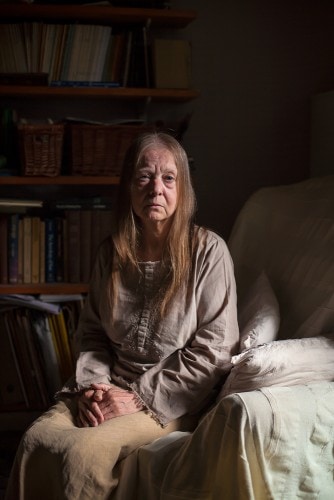 Image by Luke Watson.
Portrait Photography Tips
1 – Directional light is great for portraits. Rooms with a single window as the only light source are ideal for portraits. You can then create different photos by varying your subject's position in relation to the light, e.g. side on to the window, facing the window and back to the window; plus you can adjust your position relative to the window, e.g. shooting with the widow behind you, or with the window at your side.
2 – Always expose for the light on your subject's face is a really important portrait photography tip, even if this means the background will be over-exposed or under-exposed. As long as the part of your subjects face that is lit is correctly exposed, then the portrait is well exposed. You can allow the background to be over or under-exposed as this can have an interesting effect.
3 – Soft light (e.g. diffuse light on a cloudy day) is better than hard light (e.g. direct sunlight) is generally better for portraits. If you have to take a portrait on a bright, sunny day place your subject in the shade where the light is softer.
Want more portrait photography tips?
Check out our Portrait Photography Course
4 – Try to capture some of the environment that your subject inhabits. This gives a sense of place to the image, and also helps tell the story of who the person is and what they do. This means you don't always have to use a classic portrait lens (such as an 85mm) as a wider angle will help you show more of the environment.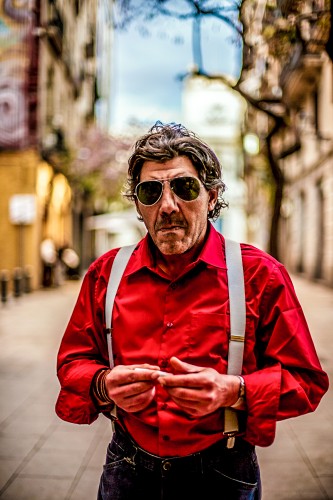 Image by Luke Watson.
5 – Getting a natural expression out of your subject is really important and also difficult. You may find that it takes a while for your subject to fully relax which is normal. Get your subject used to the camera and try to grab quick shots when they are not expecting it. Ask difficult questions which they have to think about, or ask them to do strange things such as stand on one leg to take their mind off the fact that your taking their photo.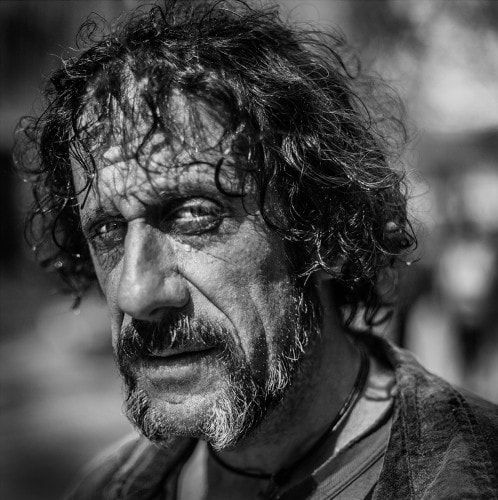 Image by Luke Watson.
6 – Posing you subject well is essential, there are many techniques all over the web, but the best pose is a position that the subject takes naturally. Watch how your subject stands when you are not taking their photo and try to get them to replicate these positions. Pretend to get something out of your bag whist chatting to your subject, and watch how they stand.
7 – You should be chatting and building a rapport with your subject as soon as you meet them and throughout the shoot. Observe how your subject naturally moves and poses so you can capture them like that. Be confident and give clear direction as this will give your subject confidence too.
8 – Always have your camera close by and ready to shoot. Actually hold it close to your face as you talk to your subject as this will get them use to it and you can quickly grab shots.
9 – Always focus on your subjects eyes. Not the nose. Not the ears.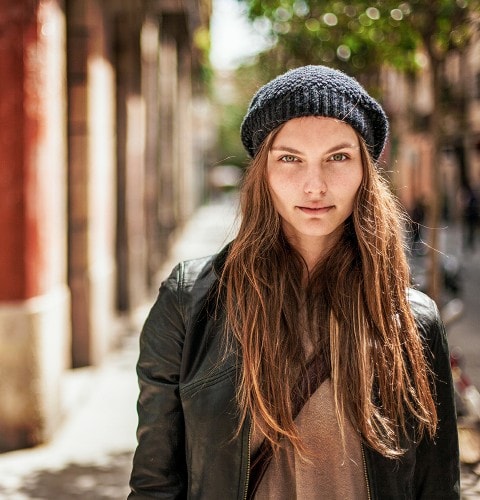 Image by Luke Watson.
10 – Two pieces of equipment will help you take better portraits: a prime lens (85mm or 50mm are good) because it has a large aperture so you can isolate your subject from the background, and a white reflector to bounce some light into your subject's face will make all the difference because it lifts the shadows under the eyes in particular.
If you'd like to read more from Nikon on this subject, we recommend this article.

Want more portrait photography tips?
Check out our Portrait Photography Course