On 27h October 8 photographers joined us at the London Photo Show to get an insight, tips and inspiration into portrait photography from celebrity and fashion Photographer Dan Kennedy.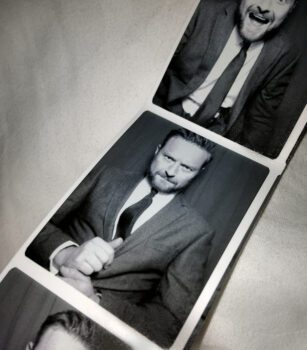 Dan is a London based fashion and celebrity photographer. He is regularly commissioned in the UK and US to shoot for advertising clients, magazines and celebrity agents. He has worked with Angelina Jolie, Madonna, David Beckham, Kate Winslet, Naomi Campbell and Jessica Ennis. Clients include Marks and Spencer, Nikon, Lacoste, ITV and T-Mobile; and he's been published in The Guardian, Hello, Heat, Glamour and Observer Magazine.
Dan started work as a photographer shooting news assignments in 1995. He now regularly shoots for some of the worlds biggest brands and works with some of the biggest stars in sport and entertainment.



Dan covered the following on this workshop:
– How to plan a shoot
– Working with, and directing models
– Essential equipment: Cameras, Lenses & Lighting
– Using a location to shoot a captivating environmental portrait
– Setting up, and working with lighting on location
– Lighting techniques and tricks that Dan uses when shooting on assignment
Attendees shot a professional model using lighting that Dan set up.


Dan's website is www.danielkennedy.com