Here we have an interesting photo created by on our Flash Lighting Workshop.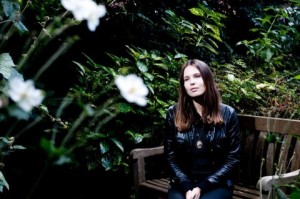 The location is an old church garden, which is an atmospheric place to shoot.
The lighting is quite simple:
One Nikon SB900 Speedlight (triggered wirelessly) to the right of camera, set to maximum zoom which is 200mm for this flash. The flash was approximately 4 metres away from the model.
We set the camera on manual mode, so that the ambient exposure (i.e. without the flash) gave a quite underexposed shot. You can see how dark the shot would have been by looking at the models shoes.
Then, with the flash on manual mode we experimented until the exposure on the models face was correct.
As you can see, having the flash on its maximum zoom setting creates a small and focused area of light, a bit like a spotlight. This can be directed as you wish for creative effect.
I like the way that in this shot the face are area around it are lit, but everything else falls into relative darkness, and combined with the atmospheric location gives us a nice shot.