Is one of your aspirations to generate more income from photography? If it is, our Going Pro Workshop could be a wise investment.
We've gathered a crack team with huge combined knowledge and experience across the photography industry. Their insight will enable you to progress your ability to make money from photography.
Consisting of a leading photography agent, a director of 36exp, a lecturer in photography business & marketing, and a successful photographer, this group of people would not be allowed to travel on the same flight together lest they were all lost in a freak accident.
Our Going Pro Workshop is a programme of talks from these photography industry experts, focusing on the areas you need to know about if you're serious about generating income from photography.
It all happens on Saturday 7th June 2014 in Whitechapel and costs £125.
Here's the full line up:
---
9.30am – Developing Your Style and Portfolio – Niall Horton-Stephens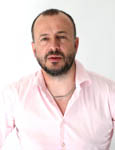 Niall founded and runs Horton-Stephens, London's leading photographer's agent for over 20 years. If you want to be inspired, check out their website and take a look at the work produced by the photographers they represent.
Niall knows a thing or two about what you need to have in your portfolio to impress a client. He will talk about developing a style, how to specialise and what your portfolio should contain.
---
11.00am – Getting Your Work Seen, Finding and Keeping Clients – Andrew Mason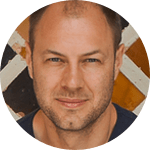 Andrew is the founder of 36exp Photography, and a professional portrait photographer. He is in charge of all digital marketing and promotional activities for 36exp including website development, SEO, customer relationships and social media.
Andrew will talk about ways in which you can find clients and keep them coming back, how you can stand out from the crowd, and ways in which you can get your work seen by your target market including getting found on-line, website creation, networking, email marketing, and keeping track of customers.
---
12.15pm – Non-Creative Considerations – Andrew Mason
This session is on tax, insurance, paying yourself and all that very important stuff to keep yourself afloat and make sure you're above board and legal. Don't slope off for lunch early, this is important.
---
1.00pm – Lunch and Networking
---
2.00pm – How I Made It As a Pro Photographer – Rossella Vanon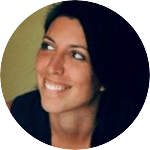 Rossella Vanon is an award-winning, internationally acclaimed fashion and beauty photographer. Rossella has worked alongside some of the most professional teams in the industry and has built an extensive client list over the years, with her work is published in many national and international magazines.
Rossella will tell her story of how she turned her passion and talent for photographer into a successful career. She's tell you what's needed to make it as a photographer.

---
3.00pm – 5.00pm Promotion and Marketing for Photographers – Mark Weeks.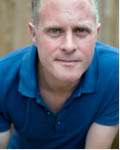 Mark Weeks is a commercial photographer who, for over a decade, has been building lasting business relationships based upon mutual confidence and trust. His clients include Microsoft, Google, Kinleigh Folkard & Hayward, M&S, and Hardy Amies. Mark has taught business skills and marketing courses at the Art Institute of Seattle and most recently at Central St. Martins.
In this interactive session you'll learn how to create a brand for yourself, how to identify and target prospective customers, and how to produce effective marketing materials. You'll also learn about the fundamentals of planning a successful photography business.
---
Saturday 7th June 2014, 9.30am – 5.00pm
Location – 4th Floor Studios, Whitechapel
£125
Book your place here:
[ESPRESSO_REG_FORM event_id=64]
by Andrew Mason