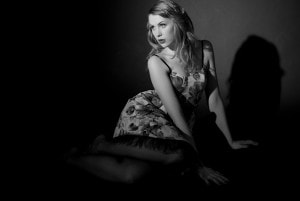 The last location lighting workshop was much fun as always. We had a great model, Hanri, who has unfortunately now left us for South Africa.
We worked in three locations – a church yard, inside, and in a railway arch. This shot is was taken using two Profoto AcuteB heads.
The next location lighting workshop in on 1 October, looking forward to it already.