Are you thinking about turning your photography hobby into something that makes you some money on the side?
Or, do you dream of becoming a full time professional photographer?
But, are you left wondering: "How do I make money from photography?"
First the bad news.
There is no get rich quick scheme.
Making money from photography requires determination, effort, energy, time and a plan.
But the good news is, if you put a plan in place and follow it with determination, energy and effort you will make money from photography.
The Four Essential Foundations You Need To Make Money From Photography
Before you even go out there building your portfolio, finding clients and building your reputation, there are four essential foundations you need to have in place. Having these cornerstones puts you on a solid base onto which you can build your photography business empire.
So, what are the four essential foundations of a successful photography business?
1. Your Passion For Photography
It sounds cheesy but the first thing you need to have to make this work is a passion for photography.
Be under no illusion, turning photography from a hobby into a viable way to make money is a challenging journey.
Without a passion for photography, what is the point of going through a huge upheaval and putting in tons of effort to end up doing something you don't enjoy? You've got to make sure you have a strong passion for what you are doing and that the passion is strong enough to survive the ups and downs of the journey. If you are in any doubts about your passion for photography now, seriously consider whether trying to make money from photography is a good idea.
If you are confident that your passion for photography will survive the journey ahead, you have the first piece of the puzzle in place.
Your passion for photography is what will keep you going through dealing with difficult clients, doing boring admin or working your way through a ton of editing. Your passion has got to be strong enough that you can translate that in something that works to make money. 
That is the first attribute you need for success. The ability to translate your passion for photography into a real business.
2. The Potential To Be Outstanding 
You can't expect to make money from photography if you think it's OK to be average. You have to strive to be in the top few percent of people in your field. 
If you don't yet have the ability to be outstanding you must have the belief that you can achieve a level that takes you into the top few percent of what you do. Otherwise you are going to be like millions of photographers out there who dream about doing photography for a living but don't make it.
But that doesn't mean you have to be the world's best photographer. That would be too difficult. You need to become the best in the eyes of a large enough group of people that will become your customers.
Think about how you could become the best photographer in your own specific niche. Narrow that niche down enough and you'll see that you can become the best.
Another way to become outstanding is to combine your photography with another of your skills, or with specific knowledge you have.
Let's say you were in the top 30% of portrait photographers in your area but you also have a ridiculously good network in the corporate sector. You could then combine these two attributes to set up your successful corporate portrait photography business.
If you have specific knowledge of a certain sector you can use that to give you an edge. 
If you have a great contact network within banks, families, horse riding or galleries you can use all of those to help make you the best.
The photography skills are essential, but you also need to look at ways that you can get leverage through other assets that you own, attributes you possess or networks you can access.
There are so many different ways you can combine your other abilities and knowledge with photography that will give you the initial boost you need to create your first niche that you can build on. 
3. A Specific, Ambitious Goal
You need to turn this broad idea of making money from photography into a specific goal detailing exactly what you want to do. 
The goal should be specific and clearly defined. Not vague.
You should be able to measure your progress against achieving the goal, and know when you have made it.
The goal should be ambitious, a stretch, but achievable.
There should be a clear deadline to when you will achieve the goal.
To achieve that goal in the long term you're going to have to put in a lot of effort and you're going to have to do everything you can to maximise your chances of success. 
An overarching goal means you can set smaller goals and targets for yourself, each with the aim of driving you towards hitting your big target.
So, write down your big, ambitious, specific goal and state when you are going to achieve it by. Then, you will clearly know when you have made it!
4. A Product And Clients
You have the commitment, enthusiasm, determination and a passion for photography. Great. You also have the ability to be the best. Perfect.
Next you need a way to make money. Without that you still have a hobby. There is nothing wrong with photography as a hobby, but we need to turn it into a business.
Identifying a way to make money is perhaps the most challenging aspect of setting up a photography business.
Broadly, you need to understand:
Who is your photography for?
Identifying a set of people who want your photography is key to your business success. You can't please everyone, so don't try. Find a set of customers that you can delight with your work.
What problem does your photography solve?
People only pay money to get a problem fixed, or make their life better. So work out, exactly, what solution your photography provides. You need to be clear on why anyone should pay you, instead of paying someone else, or not paying at all.
Who are your ideal customers?
Create a caricature of your ideal customer, and write down every detail of what they are like.
Approximately how many potential customers are there for what you do?
You need to understand that there will be enough customers for what you do. So you need to find a niche, but not one so small that there is not enough business.
How will you find these customers?
There are 4 ways you can find customers: 1. direct outreach by email, phone, face to face, 2. generating inbound enquiries by getting found on the web or by advertising, 3. generating awareness for what you do through PR, social media and networking, 4. creating partnerships or selling through third parties.
Is the type of photography you want to do going to be profitable?
The best types of businesses know how to find clients cost effectively. They have repeat customers, who recommend them to a wide network. And as a bonus the images you create for them will create exposure for you by being shared or published.
What products and services will you sell? How much will you charge?
You need to work out how much money you need to make from each job to be profitable, and don't forget you will be taxed on what you earn, plus you'll have expenses like insurance, travel and equipment.
You Need A "Bulletproof " Portfolio To Make Money From Photography
Like any other business, photography is competitive. Convincing people to part with money for images is a tough task. 
To sustain a successful photography business, you need to create a portfolio of images that can withstand the continuous challenges that come with being a professional photographer.
Creating your portfolio will be the single most important investment you make in your business.
It will take you time to put together, and will be something that you are always improving, adapting and building. Over time it will evolve, take different directions and sprout new branches, opening up opportunities along the way.
The last thing you want to happen is for clients to realise they can do it themselves. Or for a hundred other photographers to appear overnight doing the same thing, for less money. If this happens you often find yourself in a race to the bottom, lowering your prices to attract clients. 
Once price becomes the only thing you can use to win clients, you're in a downward spiral that's difficult to turn around. Your images have become a commodity that clients can buy from any number of photographers including you.
A bulletproof portfolio is something that can withstand the rigours of competition from other photographers.
It will ensure that the time, money and effort that you invest in creating your portfolio is well spent because the final images will be unique and difficult for anyone else to do. It will help you win clients and charge a better price for your work.
Finally, knowing that you can create a bulletproof portfolio in the niche that you have identified is the final signal that you have a good chance of success. If you find it hard to see how you could create a bulletproof portfolio in a niche, it could be a sign that you should change tack.
What makes a bulletproof portfolio?
1. Create images that are better than your direct competitors
Your direct competitors are those other photographers who are trying to sell their work to your potential clients. Annoyingly they are trying to beat you to the same customers by making photos that people in your niche would rather buy than yours. Very inconvenient, but an unavoidable part of being in business.
No matter what you do, you cannot become a paid photographer without confronting a whole load of competition. Even the smallest niches have other photographers that your potential clients could choose instead of you.
Think you have identified a sparkling ocean of fresh clients that has not yet been discovered by other photographers, all desperate for your particular brand of photography? Sooner rather than later, those other photographers will realise what you are up to and come snapping at your heels trying to steal your precious clients.
What to do then?
Ensure you can create something that is superior to anything that anyone else is doing.
Or at least in the top 10%.
Don't aim for average.
Don't enter niches where you can't see a way of creating images that are no better than everyone else's. There are some types of photography where all that is required is a well lit shot against a white background. Even if you love doing that, it is impossible to create something better than everyone else. Already, hundreds of other photographers, and some large businesses, are churning out that photography for peanuts. There is nothing wrong with it, but you probably don't want to go there.
Don't try to compete in areas where you recognise that other photographers are creating such awesome photos that it will take you a lifetime to create something close.
You need to see a path to creating a portfolio in your niche, that is achievable in terms of time, money and effort which will stand out because it is outstandingly good. That path might take more than a year to follow, but you must be able to see that path.
Remember you are not trying to create the best photos for everyone. You are striving to create the best photos in the eyes of the people who you matter to.
2. Create images that are difficult for other photographers to achieve
To make money from photography the portfolio you create needs to be hard for other photographers to achieve. It should be difficult for people to create something of a similar quality, style or breadth. Even if what you do is fantastic, if it's easy to copy somebody will. And then, what you have created is worth less.
Whether it is your unique connections that get you access to amazing subjects, your approach to portraits that gets you shots people are always happy with, your skills in lighting, knowledge of animals, or the fact you are always travelling to amazing locations, there should be something that ensures the images you take create a barrier around you that cannot easily be overcome.
You may find it difficult to create images like this, but that is exactly the point.
If it is easy to do, anyone can do it.
Think of the effort that every wildlife photographer puts into getting the shot. Now imagine the effort to create a whole portfolio like that. The same goes for a big library of stock photography, a meaningful website full of outstanding product photos and an incredible set of architectural images.
There is little point investing time in creating images that are easy to copy.
Much better is to carefully craft a portfolio that requires blood, sweat and tears, where each and every image you create strengthens the walls around your business and makes it impenetrable to the challenges of competition.<
Photography has a relatively low barrier to entry. It is not hard for anyone with a camera to create images and call themselves a photographer. To be successful you need to create a body of work that only you can create. Something difficult for other photographers to recreate.
3. Create photos that are unique enough for people to want to pay you for
You need to develop your own exceptional style of photography. Something that is distinctive and ultimately recognisable as yours. 
People notice things that are distinctive. To differentiate yourself in the eyes of your audience, the images you create must be unparalleled in terms of how they look. When you think of the most successful photographers, they have all created their own unique style of photography. This is achieved through the combination of the subjects they shoot and how they shoot them.
How are going to create a portfolio that is different from all the rest?
This doesn't mean creating something which is wild or wacky. It means you should aim to make a portfolio of images that is extraordinary. That a subset of your audience will love more than anything created by the other photographers competing for their attention.
You don't have to reinvent the wheel. You just have to create images in your own specific way. It doesn't have to be a huge departure from the standard, just enough to be a reason to choose you over someone else.
Ensure that the niche you enter gives you the opportunity to do this, otherwise you risk getting into a downward spiral of creating a commodity photography product that anyone can do.
Creating photography that is exclusive to you enables you to carve out your own customer segment from a much bigger pool of potential clients. 
Take a large genre like family photography for example. This broad audience can be made more specific by focussing on a tight geographical area. Another effective way to claim a section of this audience for yourself is to create photography that is different from all of the other options available to that audience.
If your portfolio contains a style of photography that is common to many other photographers, you won't stand out. This means there is less of a reason for potential customers to choose you. Which means you get less customers and you have to charge less for what you do.
Create a portfolio of images that clients can buy exclusively for you, not from anyone else. Make sure that enough people like what you are doing. They are your audience. Don't stress about the people outside your target audience.
4. Take photos that are impossible for clients to do without you
Your audience has a very real alternative to paying you for images. That option is to do the photography themselves and not pay anything. Sometimes they may even do that using their phone! What an affront to the talented, hard working photographer trying to make a living.
They may step up from that and ask their photography buff of an uncle to create some shots, use an old photo,  buy a print from Ikea or do nothing at all.
Your portfolio must convince people that the only way they are going to get the photos they need is by paying you to do it.
Even if it's going to cost a bit more than they want to pay, they still have to part with their hard earned cash to get the photos that only you can create.
Either because they know you will do the job efficiently and effectively, or your images look like something they couldn't get anyone else to do, or the subject matter you shoot is not something they could ever get access to.
People pay for images because they want to achieve a result. They want to create a memory, or get a job, or sell their product. Perhaps they want to see a beautiful piece of art on their wall. All of these are the positive outcomes that they craved when they started to think about photography as a solution to their problem.
Don't expect to make money out of photography by creating images that anyone with a camera could easily create.
It is possible that a homeowner could climb to the top of a mountain 15 times at dawn to create a stunning landscape image to hang on their wall. A newly single person could use the photos their friend took on their phone to upload to the dating website. The jewellery maker could ask their fiend with a DSLR to shoot their new jewellery range in exchange for dinner.
But to achieve the result they want, and if they like what they have seen on your website, those people in your niche should see that the best option they have is to pay you. Your portfolio should prove that you consistently, efficiently and effectively produce images that are unique. And if that's what your audience is looking for, they will have to pay you to get it.
5. Create images unlike other photographers
The last thing you need is hundreds of other photographers with identical photos chasing after the same clients as you. 
Imagine you have identified a super profitable niche, where you can use your skills and attributes to find perfect clients and invested time and money in creating a fantastic set of photos, only to discover that everyone else is doing exactly the same.
It is likely that there will be other photographers creating work that is similar to yours, and of course they will be trying to get to the same clients. But the less of them there are, the better for you.
Some genres of photography are more attractive than others. Travel photography is one particular example of this. Who doesn't have a few stunning travel photos? And who doesn't want to be paid to travel the world shooting in exotic locations. It is therefore super competitive with only a tiny percentage of people actually making a living out of all of those that aspire to do it.
If you decide to enter a niche where you think there will be a huge amount of photographers competing for the same customers you had better be sure that there are a lot of customers and that there is a way that you can stand out. Otherwise you will struggle to make money from photography.
The ideal niche has a high number of potential customers compared to the number of photographers trying to succeed in that area.
Market forces often dictate that these numbers will even out over time. You cannot expect to discover your own niche that no one else knows about, and keep it to yourself forever.
Some areas of photography can support thousands of photographers because there are vast amounts of customers and many potential styles, price points and services you can offer. This means you can carve out your own subset of customers and be one of only a few other photographers trying to do that.
Some niches require specialist knowledge or skills to get into, so not many photographers try to get into it. Others are just boring, repulsive or unfashionable, but they have less competition for those reasons, despite the fact they contain a huge amount of customers.
So, create a portfolio that helps you find customers which a relatively small amount of other photographers are trying to do too.
[thrive_leads id='15697′]
Creating Photography That Makes Money
Making photography as a product, something that people buy, often requires a shift in a photographer's thinking. It means you have to change the purpose of your photography from being something that you create purely because you like it to something that serves a purpose for someone else.
To make money from photography, you have to become completely clear on why someone would buy your imagery.
What they would use it for? What is the purpose it serves and the problem it solves?
You need to think beyond the images themselves, and consider other factors that influence whether a client will choose you rather than take other options.
Everything that we buy as a consumer, we buy because the product gives us a benefit or solves a problem.
Here are some examples:
Problem: Hungry. Solution: Food. Benefit: Feel satisfied.
Problem: Bored. Solution: Games. Benefit: Time passes quickly.
Problem: Scared of getting ill. Solution: Health insurance. Benefit: Feel secure.
Problem: Want to remember a holiday. Solution: Camera. Benefit: Holiday can be remembered any time.
Photography as a product that people buy works in the same way.
To be something that a client wants to pay for, photography must solve a problem. It must provide a benefit.
By fixing a problem, you create a benefit.
What Problem Does Your Photography Solve?
Client problems are often not immediately obvious. Sometimes we need to dig a little deeper to get to the real problem that they are trying to fix.
Taking an actors headshot for example.
On the surface, you may think that the problem the actor wants to solve is that they want to get a headshot. In itself though, that is not the problem. 
We need to go deeper and ask why. 
Why do they want a headshot? To give to a casting agent.
Why give it to a casting agent? So the agent can find work for the actor.
Why find work for the actor? So he can earn money with his trade.
By asking "why?" several times we get to the bottom of the problem that the actor needs the photographer to solve. He needs the photographer to help him get paid work.
Your goal, when promoting your services as a photographer is to ensure your imagery does indeed help people achieve their goals, and prove it to them.
Once you prove you can fix a problem, you will make money from photography.
For the actor, creating a great image is an outcome he expects. What he really needs though is an image that will help him find work. You need to do that. You need to prove you can do that, and you need to get that across when talking to clients and promoting your work.
This is why it is so important to properly identify your niche. To solve problems for people you need to understand who those people are. In fact, we could say that your niche is a set of people who all have the same problem that your photography can solve.
Create A Solution To Client Problems To Make Money From Photography
Once you identify the problem, then you can go about creating the solution. That is where you create real value with your photography. And if you create value, clients will pay for that.
So, the actor didn't have a job, now he has a job. And your photo meant he was able to get that job. He realised the benefit of working with you.
Also Solve Problems Related To The Photography
If his top level problem was to get a job, our actor friend will also have experienced other challenges associated with getting that job done.
He might be pressed for time, which means he doesn't want the shoot to take too long and he doesn't want to travel far.
Possibly he hates having his photo taken, and finds the whole process awkward.
He needs the photos by the end of the week, because he's been putting it off.
And, he's worried that he won't like the images.
These are all problems he associates with getting his headshot done. You need to think about how you can alleviate these barriers.
You can offer to travel to him, and reassure him that the shoot will only take half an hour.
Guaranteeing that the images will be with him 24 hours after the shoot obliterates his concern around his end of week deadline.
Your relaxed and friendly demeanour and testimonials proving this give him confidence that he isn't going to totally hate the experience.
And your money back guarantee provides assurance against his fear of not liking the photos.
By doing all of this, not only do you solve the problem that caused him to seek the services of a photographer in the first place, but you also remove any worries, objections and obstacles to getting the job done.
Two clients with the same problem may have completely different obstacles to getting the job done. If you prove you overcome those obstacles you will win the client.
Make Sure Your Clients Get More Than They Expected
You can also create gains for your clients over and above what they are seeking. 
For portrait photography, most clients would likely say that they have achieved the benefit they wanted if they liked the final image. But what if you created images that they were so proud of they wanted to show all of their friends? 
Or they looked better than they ever thought they could?
By doing this you are creating unexpected gains and that means you are giving clients an experience over and above anything they hoped for.
Problems Can Be Experienced In Lots Of Ways
The problem may be functional if it is a need to get a job done. A client may want to sell a product, or attract people to their hotel. Maybe they have a big space on their wall that needs filling.
The problem may be personal or social. Clients may want to look good in front of their peers or appear professional. They may want to feel a connection with an image, or foster their sense of supporting independent artists.
To understand how you can solve problems and create gains for your clients, you really have to understand who your ideal client is. Again, this is why identifying your niche is so important.
Once you have identified who your ideal client is, you can then examine what the problem is that they are trying to solve. The work out what the challenges are that they face when getting it done.
You can also foresee what their expectations are of getting the photography done and work out how you can create benefits that your client didn't expect. Then you can provide them with photography that goes over and above their goals when they set out to get the job done.
The approach of creating photography that solves a clients problem, overcomes the objections and challenges they have with getting the job done, and providing gains above and beyond what the client expects allows you to create real value for clients.
Remove Obstacles To Working With You
Beyond the image you take, there are many other ways you can create value for your clients.
The worry a personal assistant faces when he books a photographer for his boss is that the photographer will be scruffy and late. You can overcome this by making it clear that you are always on time, and by showing how smart you look.
Jewellery manufacturers are concerned that they don't have space in their workshop and also get stressed about their product going off site. You can offer an insured, safe and reliable shipping service along with notification when their items arrive at your studio.
The groom is concerned about where the photographer will be able to shoot from in the church. You take this out of his hands and deal directly with the vicar.
[thrive_leads id='15697′]
Create photography that fixes the biggest problems that customers in your niche have. Provide them with unexpected benefits and remove any obstacles to getting the job done. Make sure you know what the high level problem is that you are helping with, and establish what the barriers are to getting this done so you can remove them. Then, you will really make money from photography.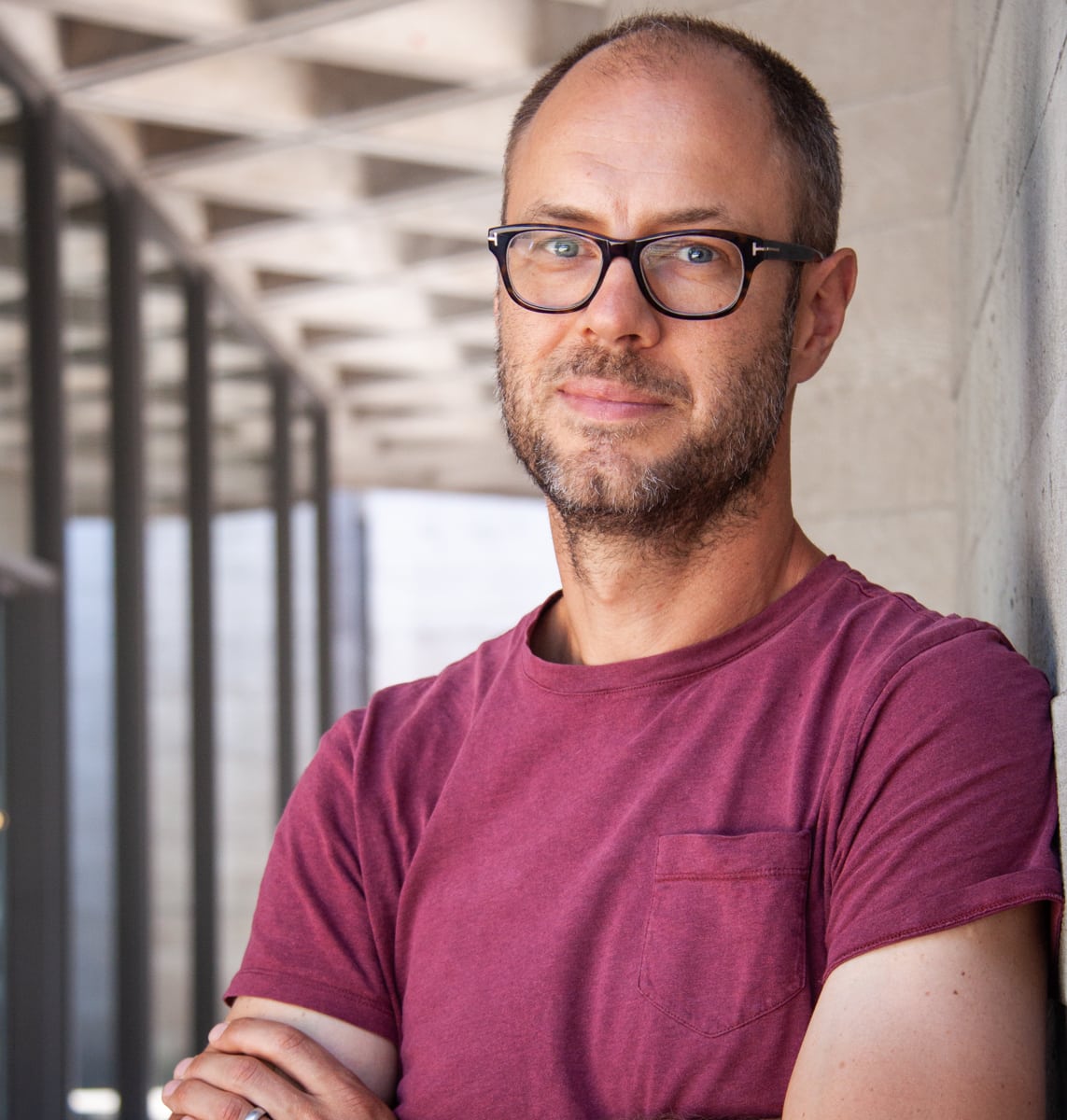 Andrew is a professional photographer and the founder of the 36exp Photographers School plus the London Photo Show.