Take to the streets of London on our Street Photography Course.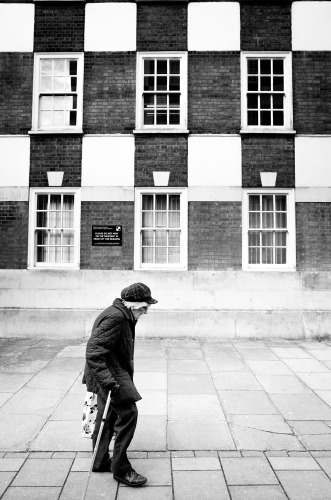 On the 36exp Street Photography Course you will spend the day shooting street photography. You will work towards developing your own street photography style and you will learn techniques which will enable you to capture images of people and places which say something to the viewer.
In a small group you'll learn and practice:
– Effective composition and exposure techniques for street photography
– How to analyse what goes into your shot to achieve photos with impact and interest
– How to build narrative and tell a story with your photos
– Practical considerations including what camera and lens equipment you should use, what you should wear, and how you should behave
– Shooting techniques so you are ready to capture fleeting moments
– Information on legalities surrounding the subject
– Discussion on what makes good street photography
– How to develop your personal style of street photography, advice on creating a series of images and working on a personal project
– Techniques for approaching subjects to shoot candid portraits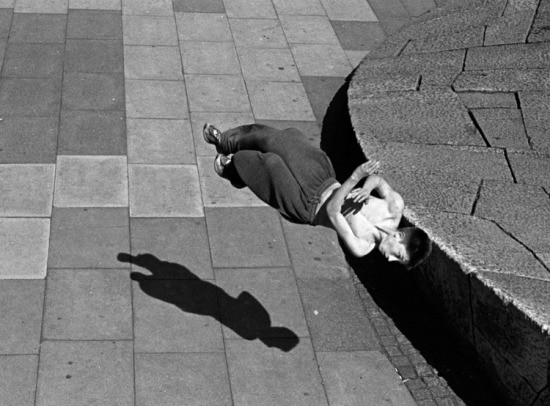 The workshop begins with a short talk and discussion, but the majority of the day is spent out with your camera, learning and creating images.
You are supervised, in a small group, by your tutor who will provide ideas, guidance and technical know how so that you will learn how to take more interesting, rewarding and street photos.
The workshop takes place around the Bankside area of London and will visit the Southbank and Borough Market.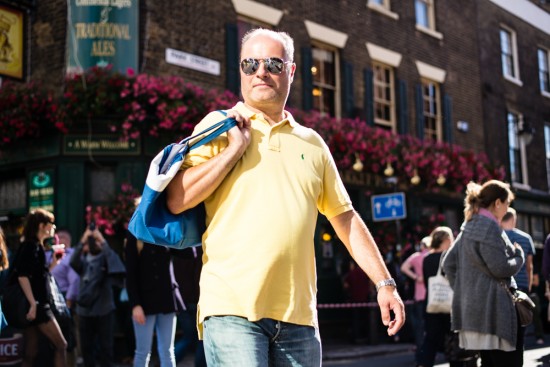 Limited to 7 participants.
Cost £95.
Current rating on Google +

This workshop can be bought as a Gift Voucher.
"Just wanted to say thanks again for a great day on Saturday – it felt very creative, and as someone who has previously only ever been out shooting alone, I really liked being part a group."
"Thanks again for the day, everything I'd hoped for and a lot more."