Urban photography is often referred to in the same context as street photography but it's  a broader genre that can include anything within a built-up, urban environment.
Focusing on the study of objects and elements in urban environments, urban photography usually emphasises the surroundings and uses them to make statements about time and place. People are not always included in the images, unlike in street photography.
We held a photography challenge on urban photography, and chose five images which we feel define it.
Utilising different city spaces, subjects, and colours, these five photos show just what urban photography is, and how diverse it can be.
Along with some tips to consider, check out these 5 examples:
1. Colour

Great urban photographs don't need to be black and white.
We love the use of colour in this vibrant shot from Cathy Dupuy. It has great composition and is a really great example of well controlled exposure. The use of just two contrasting colours is fantastic.
2. Framing

Countless details can be found in cities. Always be on the lookout for interesting shapes, backgrounds and foregrounds. And don't forget the detail in crafting your framing.
This is a really interesting composition from Gareth John Stark. The use of the fencing as the foreground in this shot shows great technique. Capturing a straight horizon would help to give this image even more strength.
3. Movement

Cities are busy places, so try to capture the movement of people and vehicles. Panning is often overlooked as a photography technique but following your subject with your camera, so that they stay in focus but the background is blurred with movement, is a great way to capture motion.
This really interesting action shot from Ian Horne just shows what can be achieved when being in the right place, at the right time. This image has perfect panning technique, creating a real sense of movement.
[thrive_leads id='16373′]
4. Shapes

To create a flow for the viewers eyes to follow, it's always good to keep the basics of composition in your mind, such as having clear foreground, middle ground, and background.
Additionally, this image by Mac Oberoi is a fantastic example of an urban landscape. The silhouettes of the buildings in the foreground form striking shapes and frame the Chrysler Building nicely.
5. People

People can make fantastic subjects for urban photos, and blurs the lines with street photography. Big cities are full of characters.
Just like this image by Stefan Lubomirski de Vaux.  
It captures a moment perfectly, within an urban environment. The composition and black and white is perfect and adds to the whole feel of the shot.
[thrive_leads id='16373′]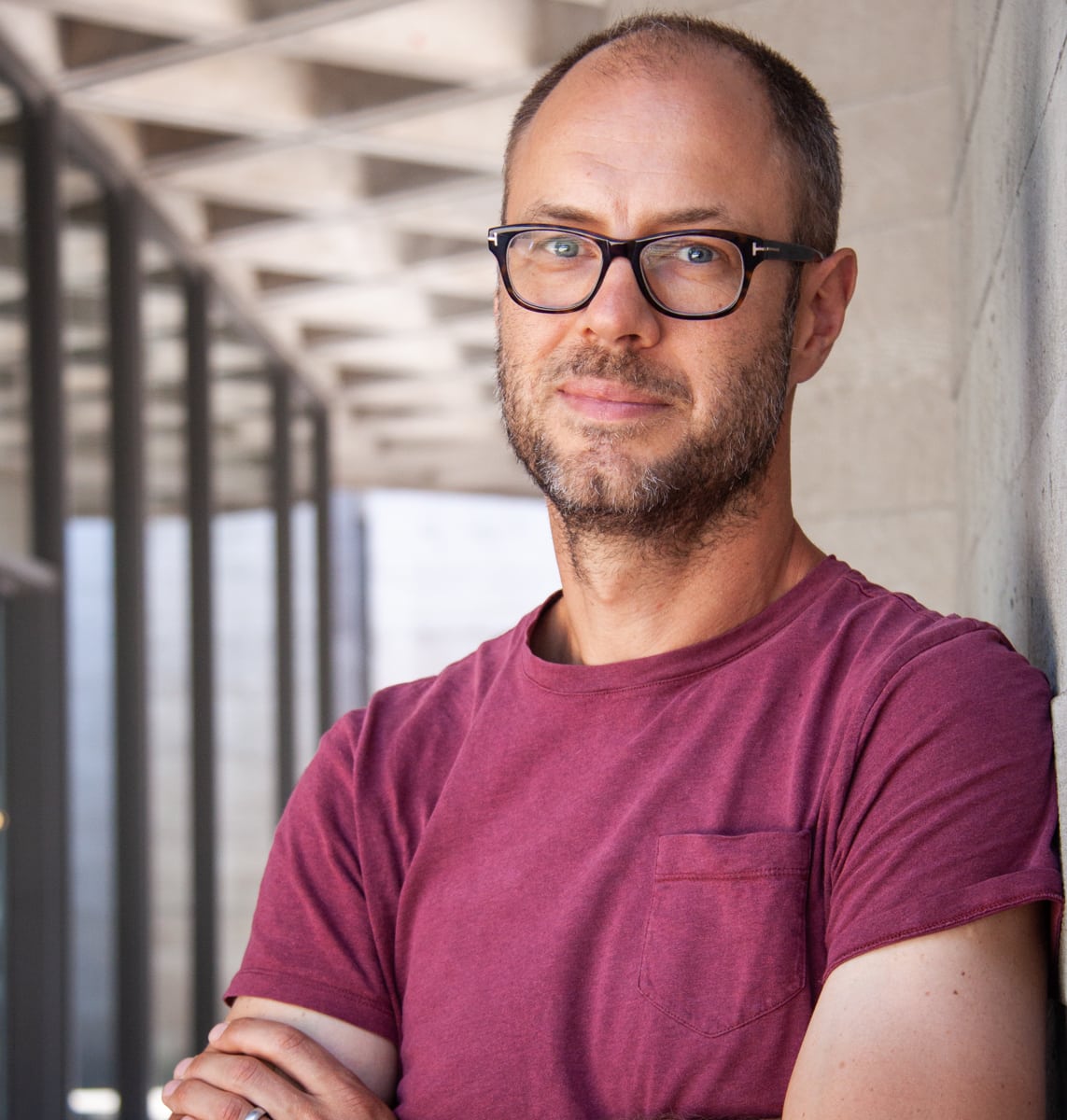 Andrew is a professional photographer and the founder of the 36exp Photographers School plus the London Photo Show.